Abu Dhabi, United Arab Emirates, October 4, 2020: Shams Power Company announces its sponsorship of Al Wathba community Cycling Team in line with the company's vision to support the local community.
The signing ceremony marking the beginning of a three year-long collaboration took place at Shams Power Company's head office, with both parties expressing their commitment to promoting sports and cycling in the region.
"We are delighted to become a sponsor of Al Wathba Cycling Team. Shams has been dedicated to supporting the community with various CSR activities in the region since its inception, and we are proud to sponsor a sports club for the first time. Sports are an essential part of leading a healthy lifestyle. We are pleased to support efforts to promote their importance, and inspire our young people to lead active lives," said Majed Al Awadhi, General Manager of Shams Power Company.
He continued: "Cycling has become one of the most popular sports in the UAE. Al Dhafra region is a great area for cycling through the desert, and we will try to improve the cycling culture in the area and among our employees. I hope that through this partnership, we will encourage our employees and the public to adopt healthier lifestyles."
Speaking on the partnership, Sulaiman Al Hammadi, President of the Al Wathba Cycling Team, said: "I am very happy to partner with Shams and I am very thankful for their effort in supporting sports activities in the region. Al Wathba Cycling Team is very committed to promoting healthy lifestyles, exercising and encouraging people to stay fit."
Al Wathba community Cycling Team was founded in 2016. Al Wathba Team regularly competes in local and international cycling events, races and challenges.
Shams Power Company is responsible for delivering the region's first concentrated solar power plant, the Shams Power Plant. Located in the Al Dhafra Region, the plant is helping to realize Abu Dhabi's renewable energy goals, while supporting the local community through a number of CSR initiatives.
آخر المستجدات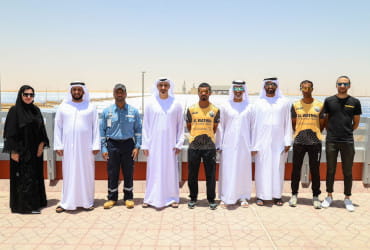 الأخبار
ذو الحجة 30, 1444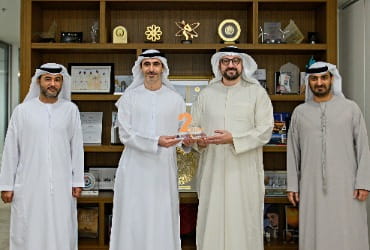 الأخبار
ربيع الثاني 10, 1443