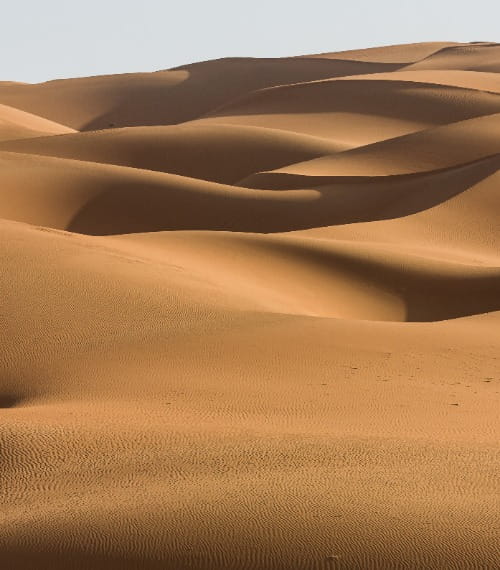 Environment
Before work began on Shams, an environmental impact assessment of the project site and plant operations was undertaken. The assessment determined that the project would have no significant environmental impacts, provided adequate controls and monitoring procedures were implemented.
The areas particularly scrutinized from the operational phase were pollutant emissions from the heaters, accidental oil leaks from the heat transfer fluid piping and wastewater produced by the plant. From the construction phase, focus areas were air emissions (dust and combustion gases), land take, soil erosion, accidental discharge/spills of chemicals and waste materials, and the operation of heavy machinery.
None of these potential impacts is expected to be significant given the effective mitigation steps in place and the robust ecological systems at the site or at nearby receptors. These impacts are being controlled and minimized through proper operational controls, procedures, method statements and training.
Environmental impact assessment
The environmental impact assessment addressed effects involving the project's location, construction and operation. More explicitly, the assessment reviewed the physical environment, biological environment and socio-economic environment.
Health & Safety and Environment
After many years of operation, we are proud to say that we take care of the environment by applying the highest standards of Health & Safety. Our priority is to keep our employees safe, healthy and to take care of the environment.